Export GLTF from 3DS Max
GLTF Models can be exported from the 3D software 3ds Max using a third party script - babylon.js GLTF Exporter.
Here is the complete documentation on the babylon.js exporter for 3ds Max.
After installing babylon.js, a new menu button will appear in your 3ds Max. Clicking on it will bring up this screen.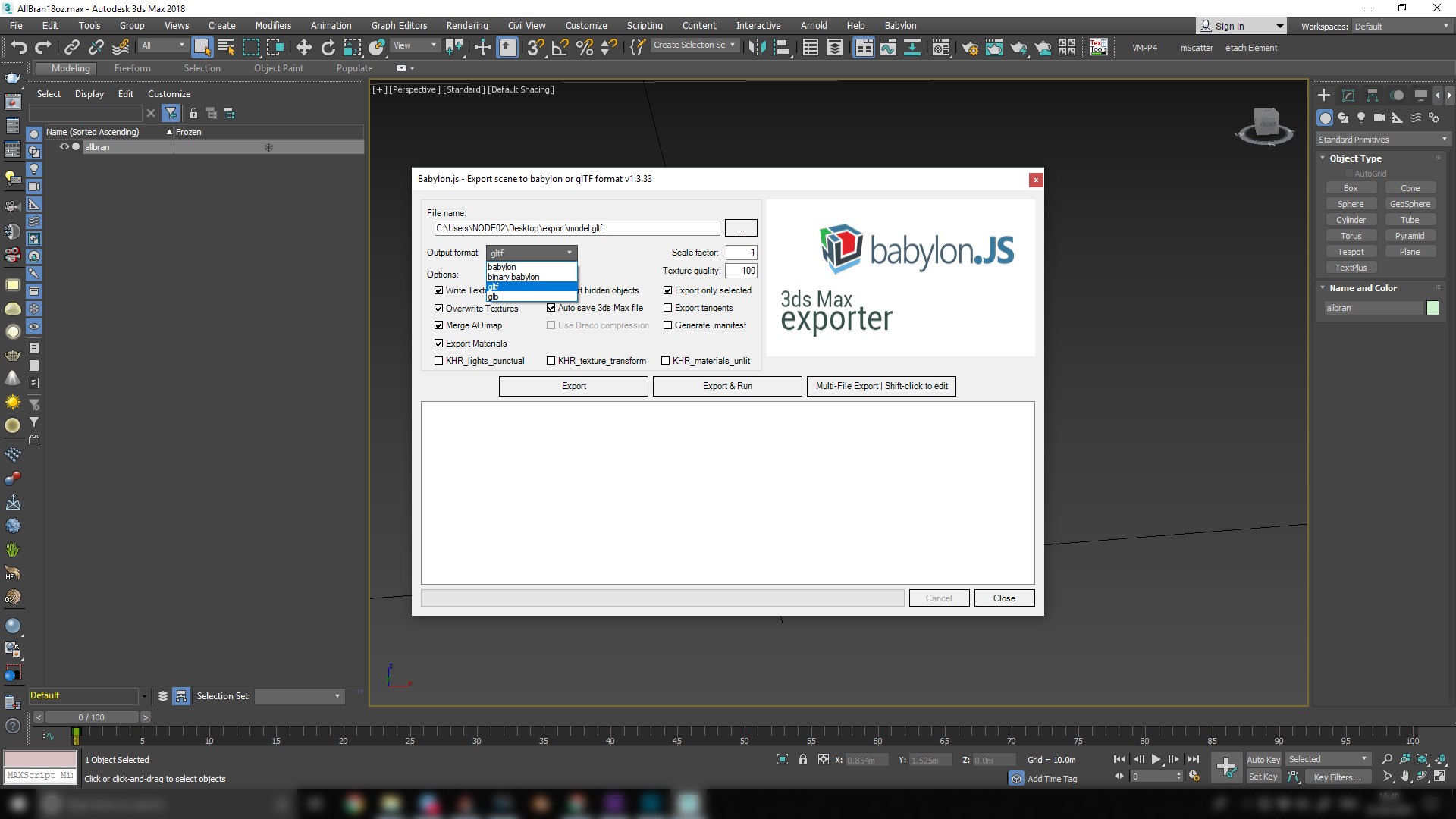 You can export either GLTF/GLB format. The editor supports both formats. Select one format and select your export folder and then click export.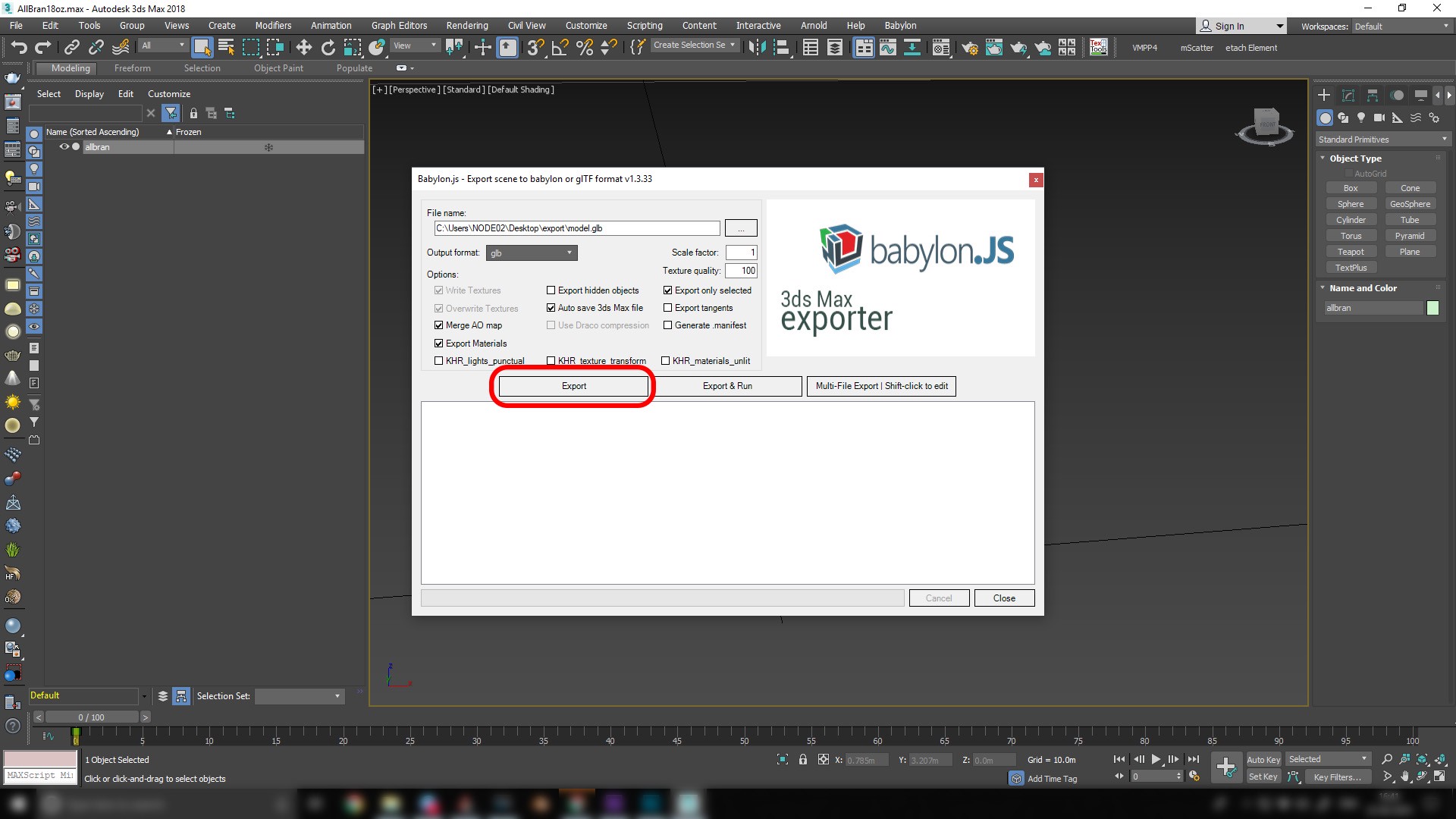 Once export is completed you will get the following message and then you can close the exporter.