If you use any type of Immersive Experiences, chances are the "tilt to move" feature will not work in version 81 of Chrome released on 15th Apr 2020
What's the bug?
WebVR and WebXR use devicemotion to detect the phone orientation to tilt an immersive experience along with the tilt of a phone. This "tilting" of an immersive experience doesn't work in Chrome v81.0.4044.96 . It seems be working in Chrome version 83 though, which will be released on May 19th 2020.
[Note: "Drag to move" works normally]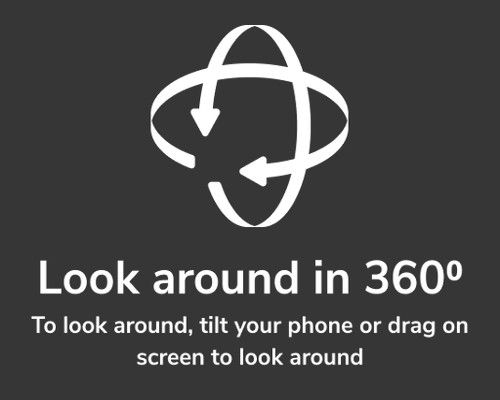 To check whether you face this bug on your phone, view the following embedded experience on your phone and try tilting it to see if the experience moves along with it. If it doesn't, you are probably facing this bug.
"Drag to move" should continue to work normally.
Why is this strange?
There is nothing in the release notes that suggests that this was intentional.
And also because deviceorientation seem to be working in Chrome 83 (On the Dev Channel)
Surprisingly there isn't a lot of chatter about this bug. Here are a few links we found:
Will this get fixed automatically?
This issue should get fixed automatically when version 83 of Chrome is released. The latest release date can be found here (19-May-2020 as seen on 18-Apr-2020).
[EDIT on 27-Apr-2020] This no longer works even on Chrome Beta (v83) and Chrome Dev (v84). This issue seems more permanent and may have got something to do this.
Are there any workarounds?
Until Chrome version 83 makes it to the Stable channel in Playstore and become generally available, you can do any of the following to work around this bug right now:
1) Install Chrome Dev from the Playstore and use that. [EDIT on 27-Apr-2020] This workaround no longer works.
2) Downgrade Chrome back to version 80.
To do this, first download the APK file for Chrome 80 here. Then uninstall chrome from your Playstore (go here and click Uninstall) and after that install the downloaded APK.
To check if this fixes your issue, try viewing experience embedded above in this post.
[Update on 29-Apr-2020]: Chrome v81.0.4044.117 fixes the issue!
Good News! Tilt to move has started working again on the latest version of Chrome v81.