It has been observed that the effectiveness of the training methodology with XR in the logistics and warehousing companies is higher than any other medium, including videos, making it the future of training and development within the shipping and logistics industry. XR takes 60% less time to relay the same information in XR with a 95%+ retention rate.
Some of the problems faced in traditional methods used for training of existing employees or freshly recruited for the warehouse and logistics functioning are:
The day-to-day functioning like storage and delivery needs to be stopped during the training. This leads to delays in the warehouse and logistical process lines.
The safety of new workers is jeopardized
For companies recruiting new employees regularly or organizing recurring training, the entire training process gets repetitive. Planning and organizing the training also gets burdensome.
Retention rate is low in conventional classroom training methods
These problems can be easily taken care of with the help of the XR technology:
Logistical process lines need not be stopped
No compromise when taking people through your facility
Focus on Safety
On-demand learning, accessed from any device
XR Headset / Tablet / Mobile / Desktop
Immersive gamified modules with a learn, practice and simulate and apply a model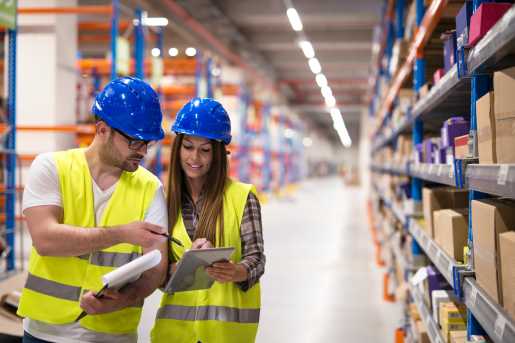 Use VR/AR to learn with guidance in a Logistics company
Begin by learning about various concepts like packaging, inventory management, returns & more. Interact with different machines and software, walk around the premise, see the processes in action step by step with interactive videos and gamified tutorials. Understand what every process does and how the ecosystem is connected, place the daily tools in front of you with the help of the digital twin and AR technology. You can also see your peers use different software on computers for printing machine-generated QRs to multi-point quality checks while packing is done manually.
In large facilities, the safety of the employees has to be taken care of, at all times. Workforces deal with heavy/sharp machinery involved like lifting through forklifts or tools used for packaging - it's important to understand how to safely use them as well as how to prevent accidents. Using XR in such cases eliminates the risks. Employees can be taken on a tour of the facility, familiarizing themselves with the safety protocols in place to ensure their safety. With the help of XR, you can also put your employees in critical situations and show them firsthand the implications of not following the rules - simulating the repercussions of not following guidelines which may lead to injury or death. This helps people understand why rules exist and appreciate them.
Facility Virtual Tours of the Warehouse
A virtual tour provides a holistic view of not only the process but also the premise. Familiarization with your work environment or facility is impossible to convey without an in-person visit. In warehousing, supply chain management and logistics there are multiple stages with multiple processes hence an an employee must understand not only the process he is involved with but also how an item travels through these various stages along with understanding the use of multiple tools, machines, equipment and more.
An immersive tour allows you to walk around and explore the journey of multiple SOPs virtually, while a virtual guide takes you through the space, explaining specifics of every process, tool and software used while bringing information that makes you understand the space thoroughly.
Interactive elements in the tour can reveal images, videos, audio and even 3D models. An incentive to visit more spaces or to understand processes deeply can be added via gamification elements like scavenger hunts, trivia, quizzes or skill tests.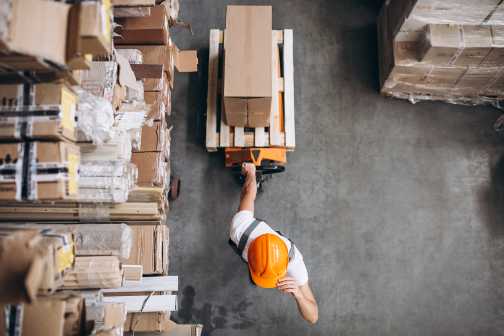 Some more use-cases where XR has been proved to be useful:
Process Training Simulations
Recruitment
Onboarding
Soft Skill Training Simulations
Leadership & Inclusion & Diversity Simulations
Introducing gamification in employee onboarding and training and structuring the program efficiently clearly brings with it a wide array of benefits. Start the journey today, with GMetriXR Metaverse company, you can request a callback here.