Rules - Is In List
Description​
This tutorial explains how to use the is in list event on the variables that you create in your GMetri experience. This event is triggered when your variable value is present in the list you specify.
Creating a variable and an element​
After you have created your experience, create a variable.
In your experience, click on the project settings icon in the bottom right.

Go to the variables tab.

Create a new variable of the type string or number, and set it's value as per your choice.

Click on the Add Element icon and add an Emoji.
Make the Emoji hidden by clicking on hidden icon as shown below.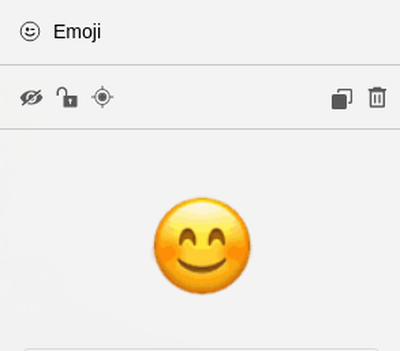 Creating the rule​
Click on the Rules icon at the bottom of the page.
Create a new rule on the variable you just created.
Select the event as is in list from the drop down.
Enter your comma seperated list in the textbox.
Set the action to make the Emoji appear as shown below.

Click on the Player icon at the bottom right corner. If your variable is in the list you specified, the emoji will appear after the scene loads.